07 March 2022
Leads.io acquires Klik Proces and appoints Bart van der Meer as Search Director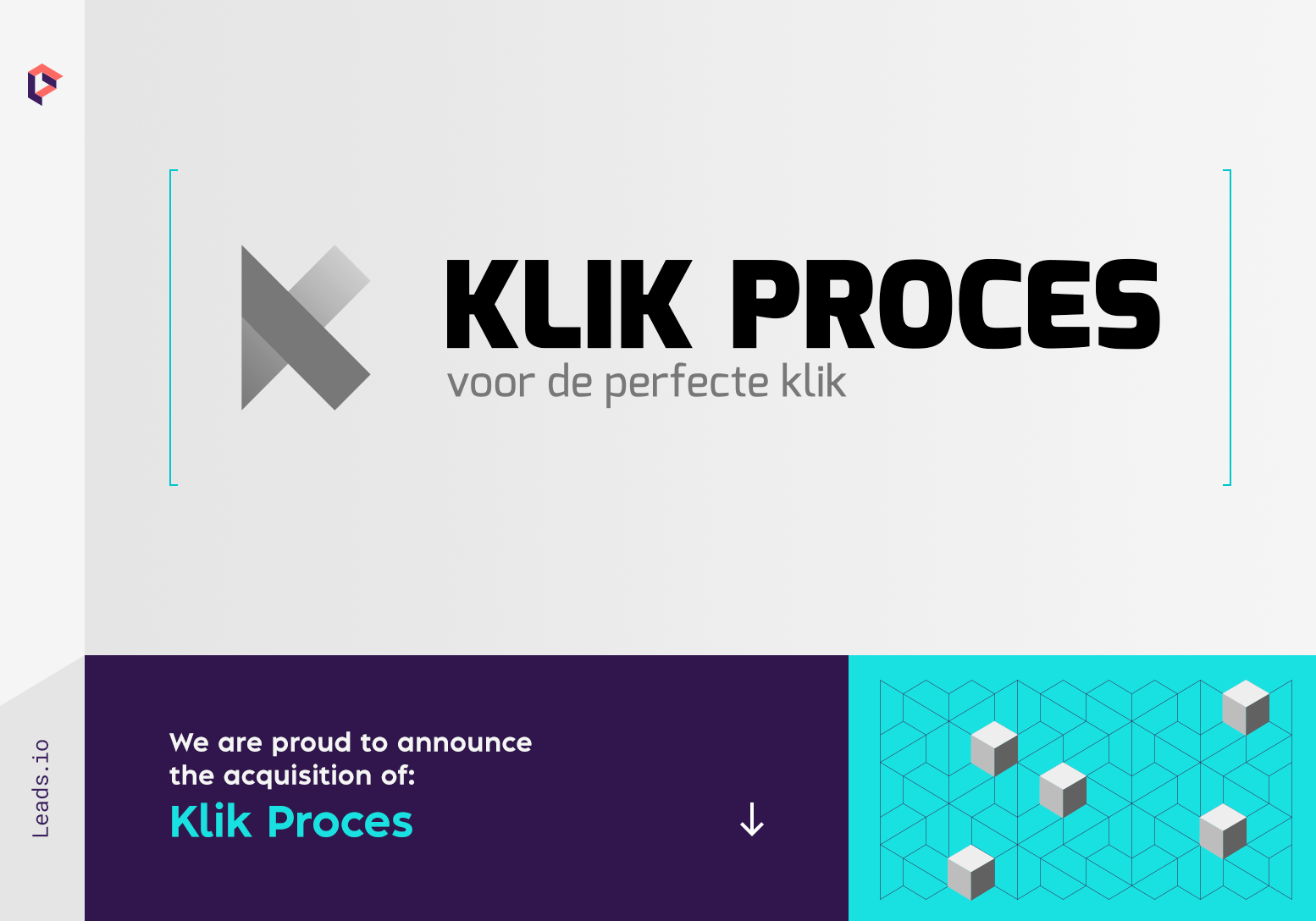 Hoorn, March 2022 – Leads.io, the fast-growing, technology-driven lead generation agency, recently acquired Klik Proces and appointed founder Bart van der Meer as Search Director of Leads.io.
Klik Proces is a rapidly growing online marketing agency that helps websites be found organically in search engines like Google. The company was founded by Bart van der Meer 11 years ago and has developed towards a multidisciplinary team with specialists in SEO, CRO, and YouTube. The Klik Proces team will entirely focus on extending the group's lead generation efforts through in-house marketplaces such as GreenMatch.co.uk and BoilerBuide.co.uk. Klik Proces will become part of the Leads.io group. Bart van der Meer will also join Leads.io as a shareholder.
CEO Tim Roemer has stated:
"We are very proud that Bart and the Klik Proces team are joining our group. Bart is a guru in SEO, and we are very much looking forward to developing our lead generation marketplaces together. We can add a large team of specialists to our group all at once with this move. This will enable us to accelerate the roll-out of our own marketplaces, such as GreenMatch and Boiler Guide, to new countries. We will combine the knowledge and expertise of the Klik Proces team with the Paid Marketing Specialists at Social Blue to significantly accelerate our organic growth. One of the main goals with this acquisition is to expand our positions in Google and other search engines."
Bart van der Meer, the owner of Klik Proces, commented:
"Over the past few years, we have experienced extreme growth. Now it's time for the next step. We join the Leads.io group with the same culture and DNA as Klik Proces. We will fully focus on developing the Leads.io websites and YouTube channels. We continue to grow and compete at the highest level worldwide with this step. What is better than that?"
About Leads.io
Leads.io offers a better way to acquire high-quality leads. The group aims to become the global leader in lead generation. They are a technology-driven group of lead generation specialists using in-house technology and creative teams to provide companies with a scalable source of leads in various markets. Leads.io is specialized in generating performance-based leads through a variety of online marketing channels such as Google, Facebook, Instagram, Messenger, native, and display. Leads.io serves over 1000 clients with offices in the Netherlands, Canada, Australia, France, Germany, Sweden, Denmark, and the United Kingdom.
About Klik Proces
Klik Proces is an online marketing company in Bodegraven, specializing in Search Engine Optimization (SEO), Conversion Optimization (CRO), and YouTube (Search). For years, Klik Proces has been helping companies optimize their YouTube channels and websites, making them more search-engine friendly and conversion-ready.