12 November 2021
Leads.io announces Board of Advisors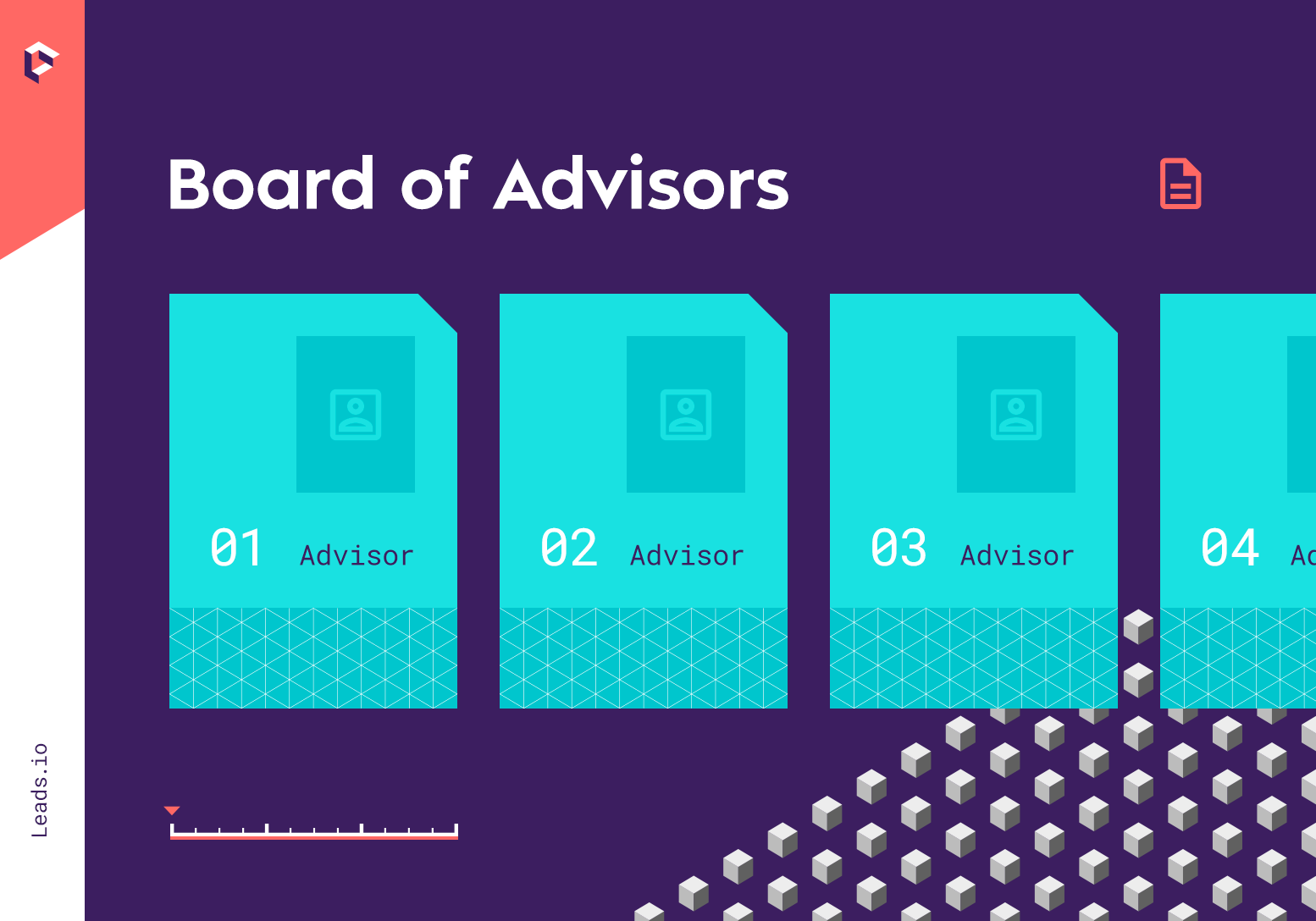 Leads.io, the tech-driven lead generation agency, announces its newly-formed Board of Advisors who will guide the group in achieving its goal of becoming the global leader in lead generation. Leads.io offers a better way to acquire high-quality leads by leveraging technology, data, and creative talent.
The newly formed Board of Advisors include:
Tech entrepreneur and investor Thomas Joosten. Thomas was the Chief Executive Officer and Chairman of the Executive Board of AWIN/ ZANOX.de AG. He is also the founder and CEO of the Dutch affiliate marketing network, M4N, which ZANOX acquired in 2011 and merged with its own operations in this market.
"I am excited to join Leads.io as a board member and contribute to its success. I believe that Tim Roemer and his team have the DNA to build a global lead generation business and follow in the footsteps of Awin, MessageBird, CataWiki, and Adyen, Companies that once were ambitious scale-ups themselves."

Thomas Joosten
Erik Hoekstra, who has a proven track record in building digital brands and transforming companies. Erik has been the CEO of VNU Media, SCOOT, De Telefoongids and is currently the CEO of VMN Media. He has extensive knowledge in growing companies through innovation and buys & build strategies. 
"I am really looking forward to supporting the team at Leads.io in their ambition to become the largest lead generation company in the world. They are in an exciting and fast-growing market and Leads.io, with the support of Egeria, is very well positioned to take full advantage of this opportunity."

Erik Hoekstra
Egeria Partner Egbert Prenger, an expert in structurally improving and repositioning companies for the future. Egbert joined Egeria in 2008 as an Associate and made partner in 2019. He was put in charge of Egeria's Evergreen Portfolio which includes Mosa, M&G Group, Duravent (US), MAAS Aviation (IE), APOC Aviation, and Leads.io. Egbert is involved in various companies and industries and actively supported the carve-out and independence of Axent (funeral insurance) and NRC (newspaper).
"Leads.io and its workforce are set to take bold next steps in the future. I am grateful to be part of this journey and assist Leads.io in the process."

Egbert Prenger
And finally, Ramon Casander. Ramon is a successful serial entrepreneur and investor with deep knowledge about performance-based online marketing. He is the founder of Qassa, one of the largest Cashback companies in Europe, and has a strong background in building tech-driven companies. Ramon has been the main advisor of Tim since starting Social Blue in 2013.
"It is an honor to be part of Leads.io's Advisory Board and to work together with Tim and his team. With this team and their drive, I'm confident that Leads.io will reach Unicorn status soon."

Ramon Casander
The primary duty of the Board of Advisors will be to serve as a prudent fiduciary for shareholders and oversee the Leads.io management team. To fulfil this mission, the Board of Advisors will follow set standards and procedures based on the company's guidelines.
Leads.io Advisory Team
These talented individuals will be joined by an advisory team that will include Egeria Associate Julia Klinkert and Egeria Investment Manager Mathijs Koster.
Julia Klinkert is involved in the investment processes and various portfolio companies such as Duravent (US) and M&G. She enjoys working closely with management teams from all over the world while gaining experience in working with people from different cultures and backgrounds.
Mathijs Koster is involved in new investment opportunities and thrives in software and IT companies. He worked at Walvis as a venture capital investor, and he worked at NN Investment Partners and ABN AMRO Bank. Analysing new industries and working together with management teams on growing their companies is what energises Mathijs.
About Leads.io
Leads.io is a technology-driven group of lead generation specialists that provides a scalable source of leads for clients in various markets and verticals using in-house technology and creative teams. They specialize in generating performance-based, high-quality leads through a variety of online marketing channels such as Google, Facebook, Instagram, Messenger, native, and display. Leads.io serves over 1000 clients with offices in the Netherlands, Canada, Australia, Singapore, France, Germany, Sweden, Denmark, and the United Kingdom.
"We're on a mission of becoming the global leader in lead generation. I am very fortunate to work with such a group of talented and inspiring colleagues and advisors. Every day we are trying to get one step closer to becoming the number 1 lead generator in the world."

Tim Roemer
Learn more about the management team of Leads.io
Please visit our leadership page to learn more about the management team of Leads.io, the board of advisors and the advisory team.