30 January 2022
Meet Tony Shannon, Leads.io Teamlead Marketing UK & DACH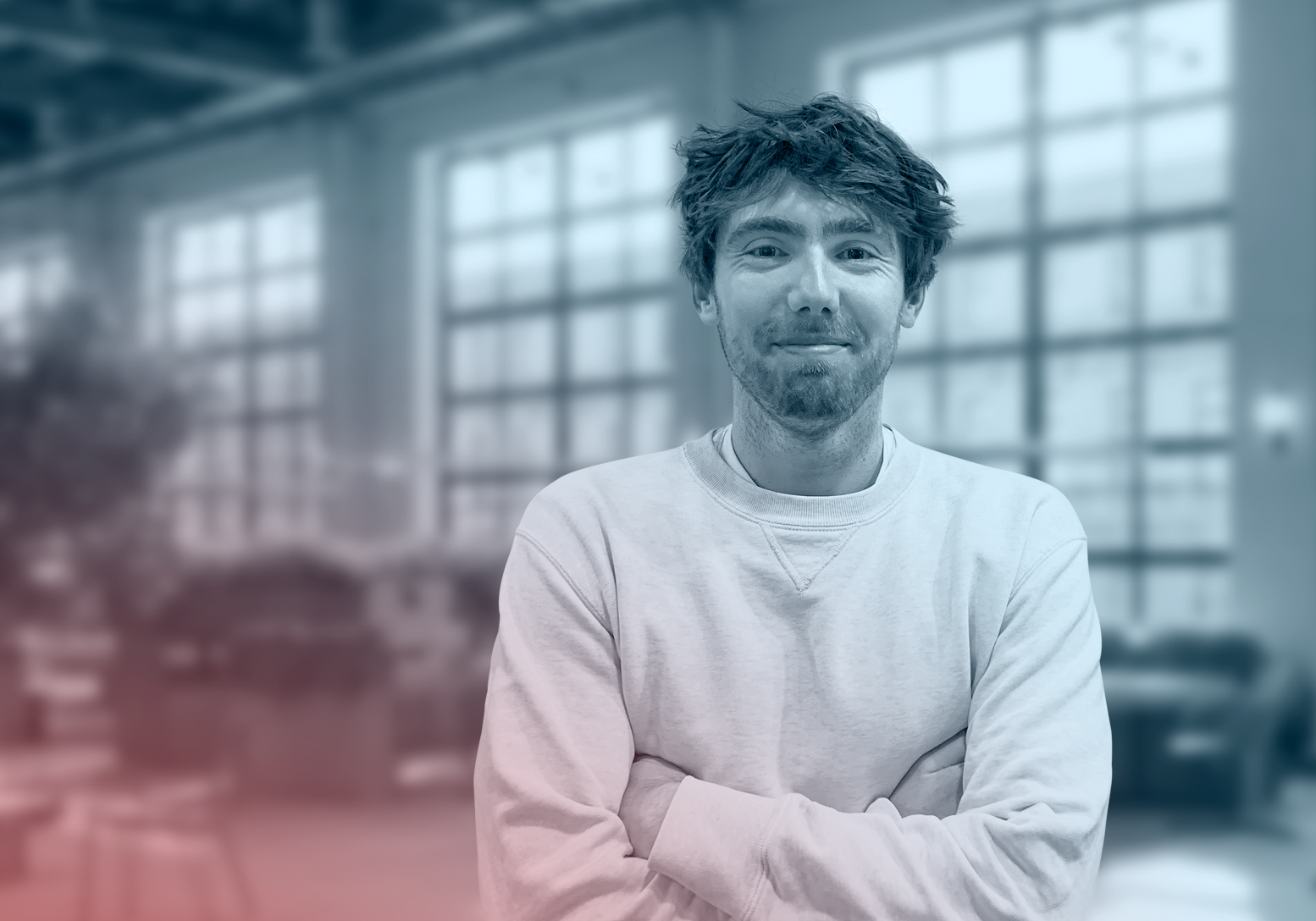 "The most important thing for me is to be in a role where I enjoy myself. To be successful, you always have to enjoy your work. At Leads.io, I work with passionate and inspiring people from various teams daily. I like the company culture of continuous learning, as we strive to get better results for our clients, and we will never settle for less."

Teamlead Marketing UK & DACH Tony Shannon
Read more about our Teamlead Marketing for UK & DACH, Tony, in this interview.
Can you tell us something about your background, where you grew up?
I grew up in Northern Ireland and lived in Belfast until I was around 18 years old. After that, I moved to Manchester for my studies. I have a university degree in Digital Media and Communications. Then I moved to Amsterdam for my master's in New Media and Digital Culture. After that, I started my journey at Leads.io as a Facebook Marketing Specialist. After 3 years of learning and growing, I was promoted to team lead marketing for the UK & DACH region in July.
What was the biggest surprise when you joined Leads.io?
Besides my educational background and the fact that I joined the team right after my master's degree, I didn't have much practical experience in marketing. The thing that surprised me most was that the company gave me a lot of freedom to test my ideas and trusted me with responsibilities quickly. After 2 weeks, I was already running some of the campaigns myself!
What do you love most about your job?
I like working together with all the different teams. Teamwork is essential within Leads.io, and we're in constant connection with each other, no matter where we are based. I also love how a pitch can be taken into various departments – strategy, copywriting, and design – which then create full ads out of this small idea. It is gratifying to see if your ideas work and further improve them over time.
What is your definition of success?
To me, the definition of success is to set goals towards the direction you're headed and achieve them. The most important thing for me is to have a role where I enjoy myself. To be successful, you have to always enjoy your work. At Leads.io, I work with passionate and inspiring people from various teams daily. I like the company culture of continuous learning, as we strive to get better results for our clients, and we will never settle for less.
Hobby/passion/interest outside work/most significant achievement?
I have a hard time sitting around and doing nothing. I'm always fidgeting and twiddling my thumbs. So I make sure that I keep active in both my work and my life. When I'm at work, I like to keep moving around, in meetings with teams from our global offices, or discussing how to optimize a client's landing page. When I have free time, I love playing a variety of sports. I am always up for a game of squash and padel and anything that involves being outside and being active. I used to play football 2 or 3 times a week.
If you could travel anywhere, where would you go and why?
I haven't travelled to South America, New Zealand, or Australia yet, so those are definitely on my bucket list. I'd like to go there because they offer a great mix of activities and landscapes. I love the beach and the ocean, but I also look forward to climbing some mountains and visiting some of their incredible cities.
What have you learned since you started working at Leads.io?
I have learned to always see the positives. I'm leading a small team responsible for the performance of all marketing campaigns in the UK and DACH region. This new role enabled me to take a step back from the day-to-day nitty-gritty to discover an entirely new perspective. I love finding out where the most significant opportunities and threats are and learning from people of different backgrounds and experiences.
What's the best thing about your new role?
It's interesting to balance the client's requirements and what works for us and meets our shared objectives. My role is both analytical and creative. We do a lot of brainstorming. We work with all the available data to determine why this visual is best, what elements we are missing, or why that landing page works so well. We also incorporate the latest trends from our field into our campaigns. I think the combination of these elements is fun, and of course, I always keep the consumer in mind, so I strive to try something new for our ads as much as possible.
How do you explain what you do to your friends and family?
I always tell my friends and family that I work in online marketing. I mention that, for example, we use Facebook as a channel to generate leads, and they always get curious. Then I continue to tell them that we create marketing campaigns to bring about the interest of consumers in businesses, which is vital for companies to expand their business.