05 January 2022
Meet our Strategist Alexander Blom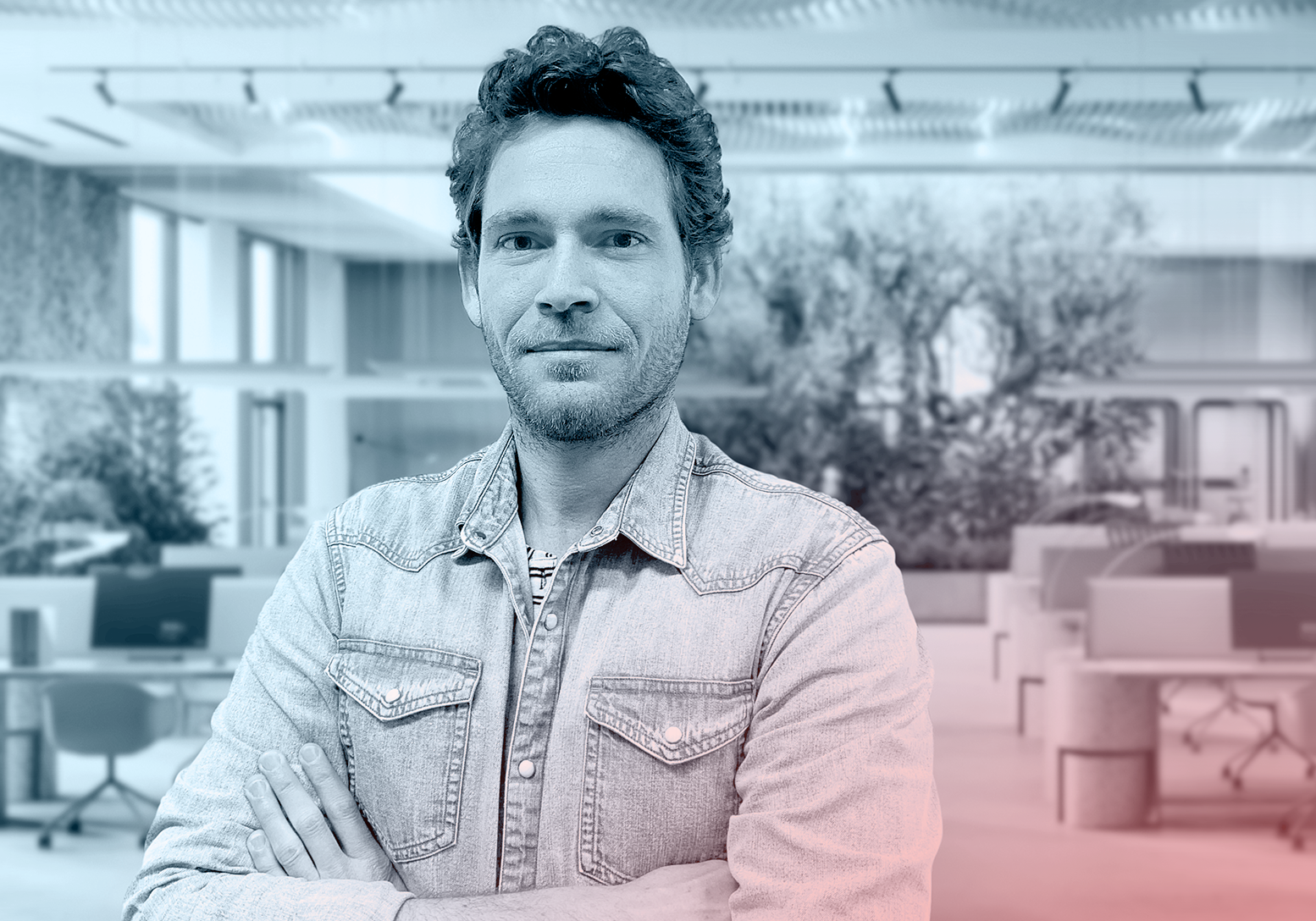 "Strategy is a big part of the game. It's key to understand your opponent, find their weaknesses, and use your strengths to the fullest. More importantly, having the right data and insights will help you target your audience with new and creative ideas."

Strategist Alexander Blom
Where did you grow up?
I was born on a small island in the Caribbean called Sint Maarten (yes, the one with the amazing airport). At the age of 16, I moved to the Netherlands to pursue sports and studies together with my family.
What are your hobbies outside of work?
I love to play tennis and padel. I played professional tennis for 10 years and travelled all over the world to play in tournaments. I also really enjoy snowboarding, surfing, and basketball.
What's your biggest achievement?
My highlight was playing the Davis Cup in Brazil against the three-time French Open, also known as Roland-Garros, winner Gustavo Kuerten in front of 10,000 people. Although I didn't win that day, it was at that moment that I realized I had the level of skill to compete against the best players in the world. I competed against players such as Roberto Bautista Agut, currently the 12th best player in the world, who I've won against twice! I'm also extremely proud of my professional career in international marketing and to now be a part of Leads.io, the best lead generation tech company in the world.
How do you use your top sports mentality in your current role at Leads.io?
Same as on the tennis court. Strategy is a big part of the game. It's key to understand your opponent, find their weaknesses, and use your strengths to the fullest. More importantly, having the right data and insights will help you target your audience with new and creative ideas.
What is your definition of success?
People often associate winning with being successful but failing will bring you success as well. This may sound cliché, but practice makes perfect. Dare to make mistakes since you learn the most from them. Switching your mindset to improve even after failure is what I have learned the most from my professional tennis and work career. Constantly challenge yourself, set goals, and celebrate all successes, big or small.
Why are you a good match with Leads.io?
I believe my experience in international marketing, my mentality, and my constant desire to learn and improve is a great fit with the culture of Leads.io and our ambition to become the best lead generation agency in the world. I love the company's energy and enjoy being part of such a like-minded team.
What advice would you give to your younger self?
Don't be scared to follow your passion and invest in yourself. Always fully commit and try to get the most out of it. Investing in your passion will eventually open doors for you. I'm happy and proud of the choices that I have made in the past. These choices made me who I am today.
If you could travel anywhere, where would you go and why?
As I'm a born islander, I have another island on my bucket list, and that's Hawaii. Great waves to surf, beautiful beaches, and amazing nature to explore. As a big sci-fi fan, who wouldn't want to see where Jurassic Park was filmed? It would also be a great opportunity to cage dive and swim with great white sharks.
What books would you recommend everyone to read?
I have two book recommendations. The first one is Open, an autobiography of Andre Agassi. It's based on his life as a tennis player since he was a child, and it describes all the struggles that Andre has gone through such as the pressure to perform. The other book is about Elon Musk, by Ashlee Vance, and how he shapes our future. I like Elon's vision of growth and sustainable impact and his taking innovation to the next level.
How would you explain your job to your friends and family?
I always ask friends and family which ads they have last seen on Facebook and Instagram. There's a big chance that one of those ads was from Leads.io.
What was the biggest surprise when you joined Leads.io?
I'm quite impressed with the company's fast pace. I truly enjoy the culture of becoming bigger and better, and the willingness to help each other improve. I really appreciate that, and I think that's how it's supposed to be!
Can you describe Leads.io in three words?
Performance, social and global. Leads.io has a great growth mentality where each individual strives to perform and become better! Social, because we have a very social culture. There are many talented people, who value openness, and the strong partnerships that we have built over the years. And finally, we have a global mindset; Leads.io is located in 9 countries and we'd like to grow even further!