21 January 2022
Meet our Head of IT, Glenn de Boer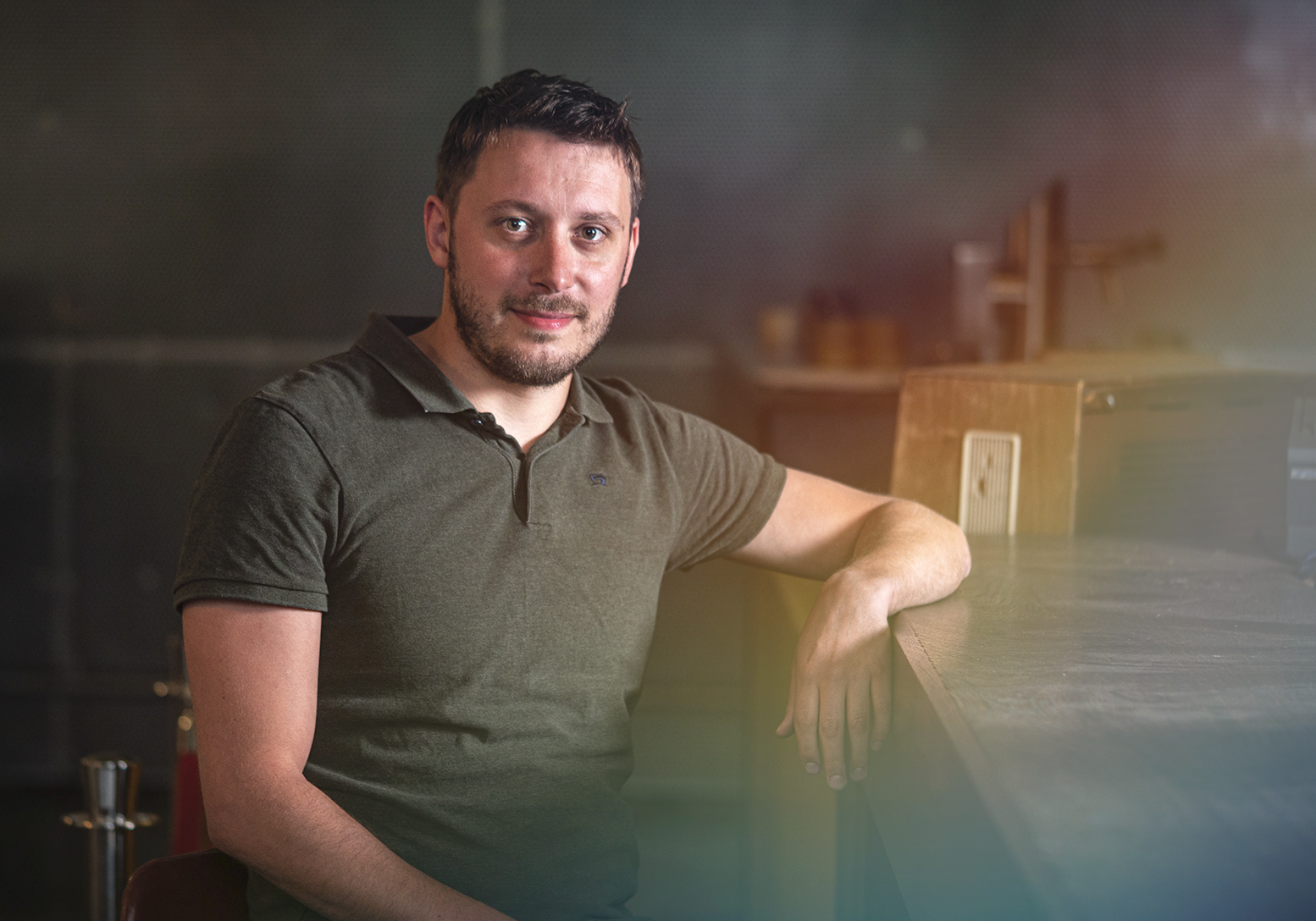 "I am excited to be part of Leads.io's mission to be the world's best tech-driven lead generation agency. I look forward to contributing to the substantial growth within our development team and creating a situation where we provide the best of two worlds. We want to develop robust software solutions, and we want to maintain flexibility to easily respond to growth opportunities and trends in the dynamic environment that we work in."

Head of IT Glenn de Boer
Can you tell us something about your journey at Leads.io so far?
My Leads.io journey so far is short but sweet. However, my story began when I was 18 years old and became a PHP developer at Netofex Lead Agency. In the following years, I learned a lot about my field and the lead generation industry, which made me grow into the developer and manager that I am now. Last year, Leads.io acquired Netofex, and since then, one of my main tasks has been to expand our development team in Groningen. Despite all the challenges from last year, we have been able to excel as a team. I am very excited to be taking on the role of Head of IT and contribute to our company's mission to be the world's best tech-driven lead generation agency.
What was the biggest surprise when you joined our company?
What surprised me most is the efficiency of working from home. And also, in general, the functioning of a bigger-sized company. In my experience, many things are still the same, but there are also quite some differences compared to what I was used to. For instance, since we are scaling up fast, we work with more specialized colleagues in multiple departments. There are well-working processes in place, and we have our own in-house developed software. I still can't fully believe that we work with so many colleagues from all over the world. I think that's really awesome!
What are you known for by your colleagues?
I like to make things easy for everyone. My colleagues know me as a bridge between the IT department and the rest of the company. I try to ensure that everyone understands IT's a wonderful world, and I'm always happy to show what it can do for us!
What do you like most about your job?
I like to think that I'm both a creator and a problem-solver. I am passionate about finding solutions to create more value for our business and customers through IT. I enjoy it when I get to 'pick the low-hanging fruit' by automating something that helps the company save time and effort. But I am also very interested in exploring and implementing new technologies; one example is discovering ways to implement AI and machine learning in our processes.
What techniques do you like working with the best?
I am working with many techniques, and I got a tool for everything! To give you an idea, I use Spark for my mail, PhpStorm for my code, TablePlus for MySQL, and Fork for my git management. I am also a big Apple fan. You could say that I'm just a sucker for things that look good. And if they also work well, I'll just love to use them!
What cool projects are you currently working on?
I am actually working on a lot of cool stuff. For example, we are working on our in-house developed lead distribution system that serves our clients. We must consider many factors, such as our clients' various requirements and, of course, all the safety and privacy regulations in our industry. This is challenging work, and I am lucky to have the chance to work on one of the most crucial software solutions within our company.
How does your job impact Leads.io's bigger picture?
Our work as a development team can be compared to the turbo engine of Leads.io. To continuously deliver a steady flow of high-quality leads to our partners, we need our IT Department to keep everything running smoothly. We can also accelerate processes by integrating new tools and innovative technology to benefit our business in the future.
How have you changed as a person since you started working at Leads.io?
I am a pragmatic person, and I like to get things done. Back in the day, when I got an assignment and someone asked me how long it would take to finish the project, my simple answer was either 2 days or 2 weeks. The way that I used to work was to start by quickly adding value and then work it out into something more structural. I discovered that this approach does not always work within a bigger organisation. You are working with multiple stakeholders, and you have to consider more things. When I started working for Leads.io, I employed a less pragmatic approach, and I try to plan more in advance, which has worked well for our growing projects.
What is your biggest goal for this year?
2021 is going to be a big year! Besides building a new development team in Groningen to create substantial growth for our company, I am also building a house with my wife. We got married last November after delaying our June wedding due to COVID-19. Since it was only a small ceremony, we hope to celebrate this milestone full-on, without barriers, together with all our friends and family this year!
What is your vision as our new Head of IT?
In the coming years, I want to bring substantial growth to our development team and build the ground where the team has the tools to provide the best of two worlds. On the one hand, we want to develop robust software solutions based on a well-thought-out plan. And on the other hand, we want to efficiently respond to growth opportunities in the dynamic environment where we work in. Despite these being opposites, I'm confident that our strategy offers a good balance between being flexible while having a firm plan for the future to keep on offering a competing advantage.