17 January 2022
Hear all about Onno's adventure abroad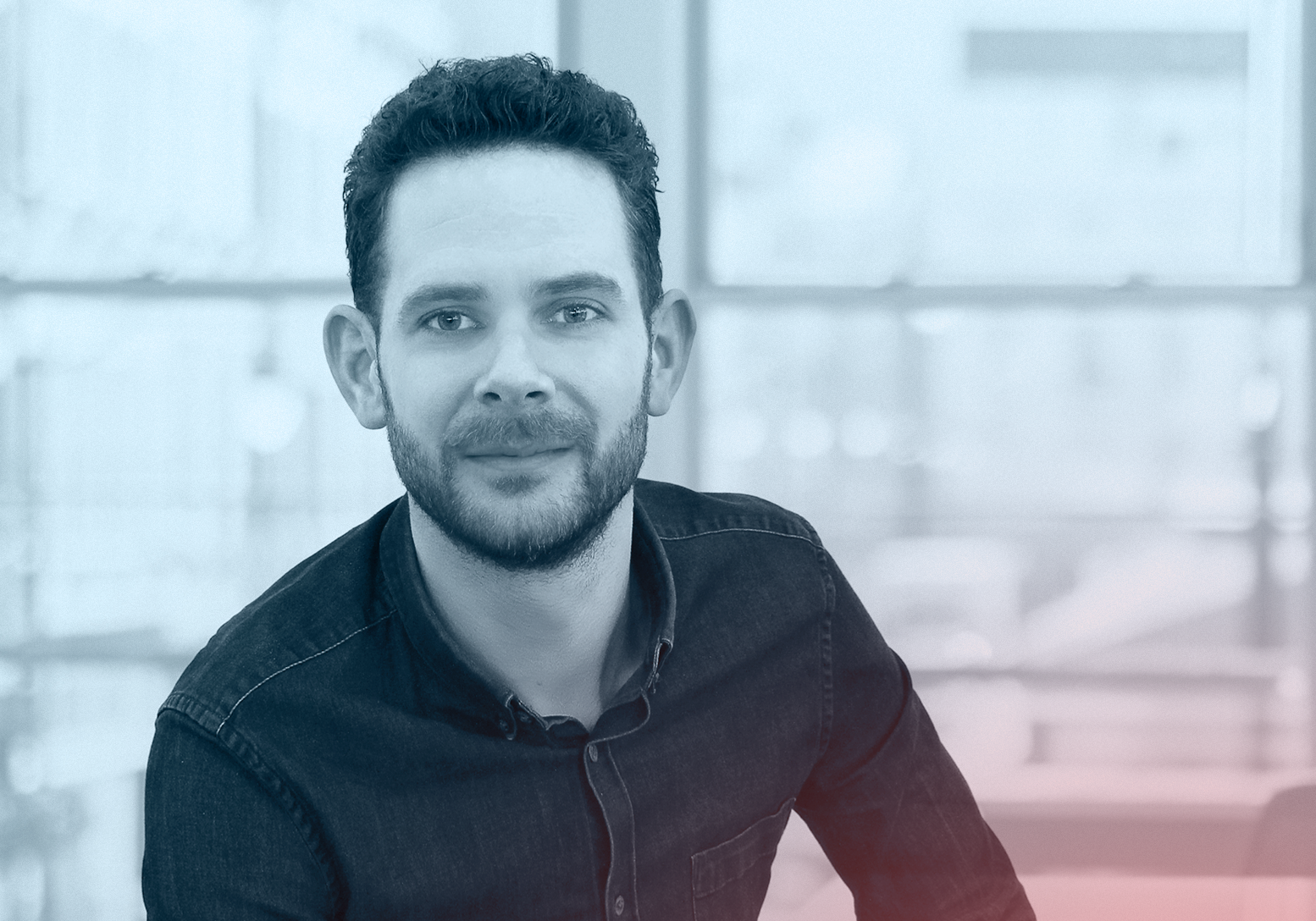 2020 was quite the ride for Onno, our Head of Marketing in North America! A year ago, our team lead, Onno, was tasked with establishing the Toronto marketing team from scratch. So, he and his girlfriend uprooted their life in Amsterdam and moved to Canada to begin an incredible adventure. How did it go? What did he learn along the way?

Head of Marketing EMEA & APAC Onno Bossen
You embarked on a fantastic journey to Toronto last year. How would you explain what you did to your friend/mom/grandmother?
All of the Leads.io offices overseas are mainly focused on sales. The administrative tasks and operations, including marketing, responsible for monetizing our client's campaigns, are handled in our headquarters in the Netherlands. With the Toronto office growing and the enormous potential, the North American market has the desire arose to start a local marketing team to better serve our clients in this market.
What was your first thought when you were assigned to this adventure?
There was always something in me that wanted to go work and live abroad. When this opportunity arose, I first had to get used to the idea. While discussing the possibility with my girlfriend during dinner one weekend, she was super excited. That was the last thing I needed to be convinced this was the right thing to do. The next day on Monday, I let our CMO know that I would take the challenge, and two weeks later, we took the plane to meet the team and begin preparations to build this new team.
What were you most excited about when arriving in Toronto?
I was impressed by the big city actually, looking up to all these high buildings. It was great to meet the team as well, see the office, and look for accommodations. These things were a great indication of how my new life would look, which got me really excited!
The other thing I found really interesting is all the different nationalities. Toronto is a hub for new immigrants worldwide, and this melting pot has been reflected in our team. We have about 8 nationalities represented in our Toronto office alone! It's great to work with this varied team and learn from people with different backgrounds and insights.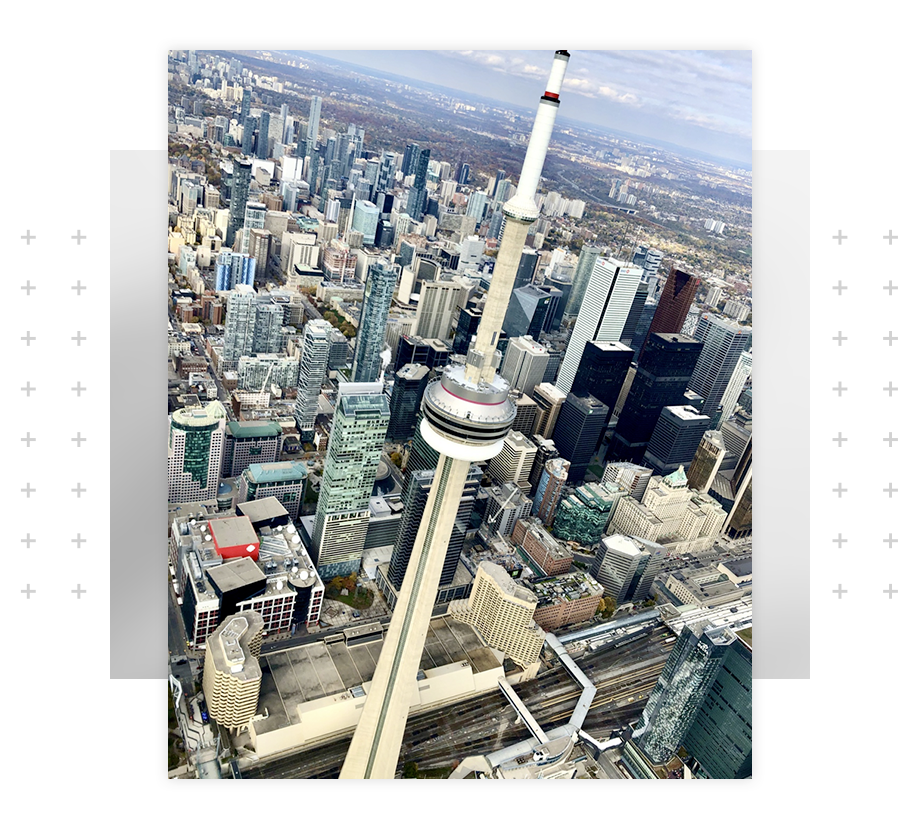 What do you think was the most significant challenge you came across?
Let's not talk too much about Covid-19, but that was and is a challenge without a doubt.
One of the most interesting challenges I had was creating a flow of communication and collaboration between the different teams. This meant not only connecting the newly formed marketing team with sales but also with the various departments at our headquarters. It's so great to see how all the teamwork and knowledge sharing across the board.
What helped you overcome the challenge in the question above?
The key is to always have very knowledgeable people around me. During my time in Toronto and with the time zone differences, I often had to make decisions independently. Especially at the beginning, that was challenging. Making a decision is better than no decision, and I felt incredibly supported and trusted in this process.
What was your favourite thing about your months in Toronto?
I just loved being part of Toronto's daily society – getting ready for work, getting my Tim Horton's coffee to go, and making my way to the office. We had a great summer when things were opening up again. But my favourite time in Canada was the late summer and autumn when the weather was still lovely. The trees were colouring beautifully, and the low sun shone warmly on the streets.
Could you describe an adventure that you'd always remember?
My girlfriend and I were taking a road trip to Quebec, and we booked a treehouse in the woods, completely off the grid. We got a map for the route, but the directions didn't indicate a side path we had to take, which was a bit hidden by bushes. So, we missed it and got lost. We were far too heavily packed and hiking uphill.
I am not a very experienced off-grid camper. I also read in the Lonely Planet earlier that there is a severe bear population in Quebec. With the sun already going down as well, we had enough reasons to get slightly nervous. Thankfully, we found the cabin, and the next day we got paid back with the beautiful view of a valley.
Favourite Toronto attraction/outing?
I had two favourite places. Queen Street, where I got that old North America vibe and creative feeling, and Kensington Market, which was great for food. The islands were also a good place to go, escape the city for a bit, and get some amazing views of Toronto.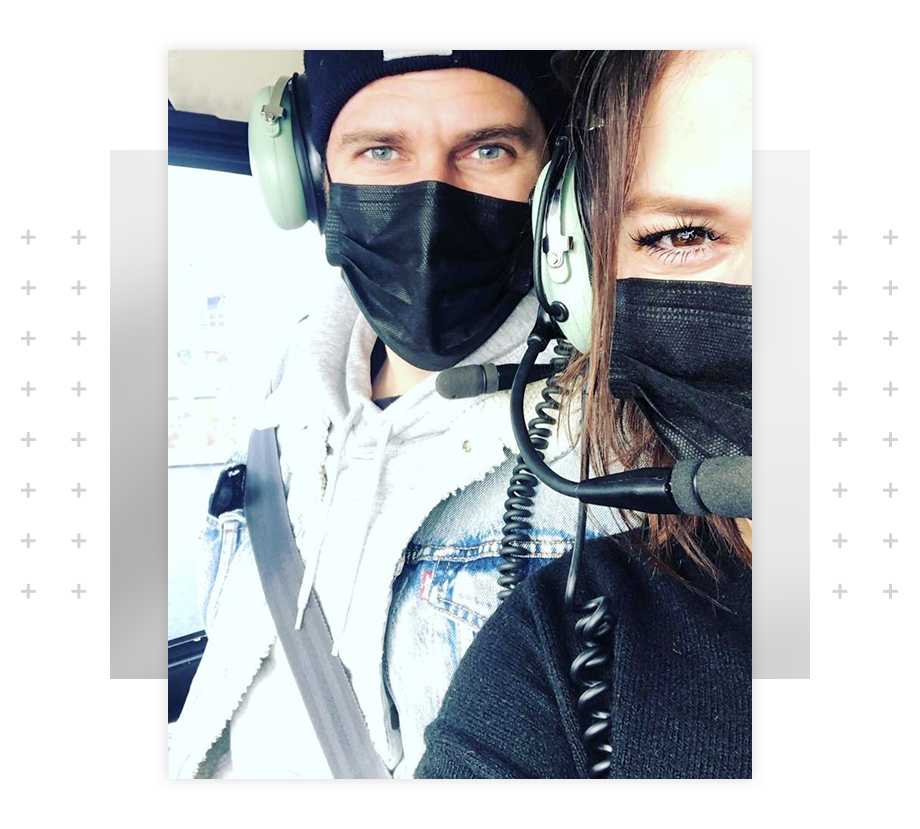 Describe your thoughts as you were flying over to Toronto for your birthday.
Speechless! Despite COVID-19, I could responsibly explore the city, and as a Dutchman, my bike was a great ally in doing so. So, when my girlfriend set up a helicopter ride for my birthday, it was a tremendous experience to view and recognize streets and buildings from up in the sky. We were even able to see the condo we lived in! I really wanted to visit the CN Tower but didn't have the opportunity to do so, so it was very special to fly around the iconic tower. 2020 was remarkable without a doubt, and it was fantastic to finish the year with a bird's eye view of the place we called home for the past 12 months.
What was the most memorable thing about building the Toronto team?
The people. I'm grateful that I could work with these very talented people. They made my life very easy. We had great fun, too. It was all very inspiring and enjoyable.
What does the future hold for the Toronto office?
I'm ecstatic that this pilot was a success. With the strong fundamentals we have, we are now adding more specialists to the team. Given the vast market potential, all signs are green to increase our presence and partner with more and more brands in these markets.
What does the future hold for you?
I'll continue doing what I love most, working with people and improving with the team daily. We just introduced a new way of working where the different disciplines within the marketing team work more closely together. With this multidisciplinary setup, we are striving for more teamwork, creativity, and efficiency.
What does the future hold for Leads.io?
At Leads.io, we see so many opportunities that we sometimes feel there is not enough time to take advantage of all the options that are out there. We cannot have an influence on everything. Still, whatever developments come our way, we have the right talent on board to adjust and steer in the right direction to meet our goals.