11 December 2021
Get to know our Sr. CRO Specialist Kasper den Ouden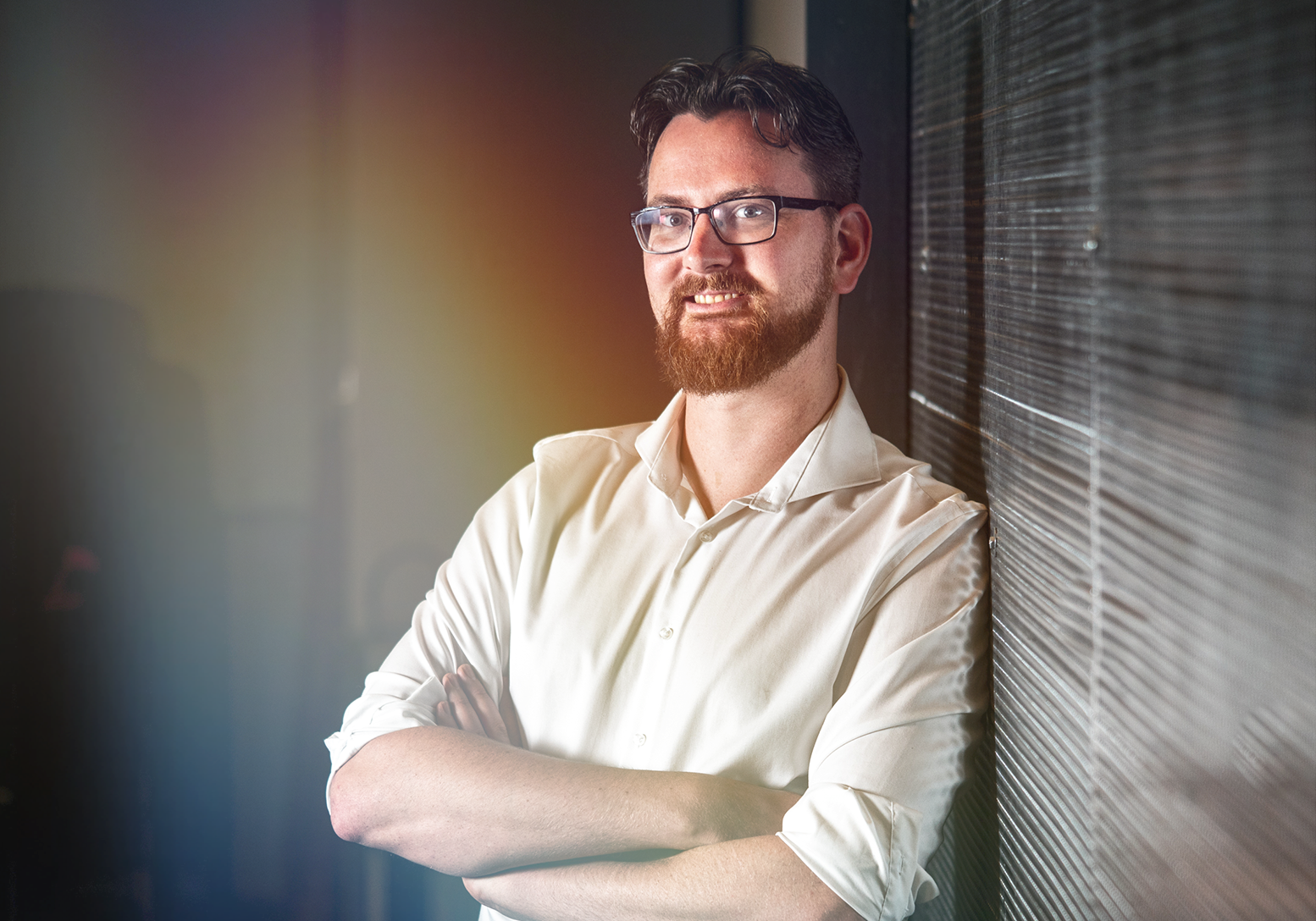 "It's the 'work hard, play hard' attitude at Leads.io that I love. A good atmosphere is important to me!"

Sr. CRO Specialist Kasper den Ouden
How do you explain your job and what you do to your friends and family?
My job is to increase the number of leads via a webpage. The way I do that is by making it more appealing for people to leave their details behind on a form. To make a website more appealing, I think of changes and set out A/B tests to see if these changes deliver a positive effect. If they do, I immediately implement the change so that the experience for the customer is better. The better the experience, the more leads will be generated for our company.
What is your typical day at work like?
First, I make sure that I have a day plan set in place. Then, I have a stand-up meeting with the front-end team. I usually finish my morning with administrative work, such as checking up on how new tests are performing, what to add to my to-do's, and handling questions about new requests. In the afternoon, I do more creative work. I think of new tests, and strategies and I write codes to set up tests. Lastly, I do research for those tests, strategies, and codes.
What do you love most about your role?
What I love most about my role is that I'm in contact with multiple departments within the company. I regularly meet people from design, front-end, marketing, and strategy. I feel like a linchpin within Leads.io.
What do you look forward to every day?
I love that moment when I find something that has potency, such as a test that is performing better than I have initially expected or finding new changes and opportunities for improvements on the campaigns. I aspire to find something new each day.
What motivates you?
The possibility to grow both on a personal and professional level. There is plenty of room for the business and department to evolve even further. The opportunity and trust that I get within the company motivate me greatly to work hard.
What was the biggest surprise when you joined Leads.io?
The company I previously worked for was acquired by Social Blue at the start of 2020. Then plenty of things changed. I used to work for a small company and always assumed big companies are rigid. However, Social Blue, now Leads.io proved me otherwise! I experience a lot of flexibility. Not only with the number of people that I talk to and work with every day, but if I ever need anything that will help me to do my job, it can always be arranged. It's the 'work hard, play hard' attitude that I love.
What are you most known for?
I think that the 'work hard, play hard' attitude describes me too. I work very hard, do a lot during the day, and I can be trusted to complete each given task. However, I am also the type that uses memes and is very astute. A good atmosphere is important to me!
What is the most important thing you learned while working at Leads.io?
The most important thing that I have learned is to jump on new opportunities and not be afraid to try new things. It is better to make a mistake and learn from it than to not try at all.
What are your hobbies outside of work?
I spend most of my free time making and listening to music. If I'm not busy with music, I like to play tabletop games like Dungeons and Dragons.
If you could compare yourself with an animal which one would it be and why?
Ah, tricky one. I think I would go for a wolf because I love being in a pack and working together, chasing dreams, and going on adventures. On top of that, I consider myself to be a loyal individual.
What do you hope to achieve in the next 5 years?
In the next 5 years, I hope to manage a team within Leads.io that fully focuses on optimising campaigns and its web pages. With the team, I will ensure all data is insightful on how users behave on our pages, etc. Then based on that data, other departments such as marketing and sales can make the best decisions.
What is your definition of success?
In my opinion, being happy is the best definition of success. If you are feeling happy with the outcome of something because the outcome meets your expectations, then you have success.