11 April 2022
Get to know our Head of Marketing Nordics Mimmi Ångström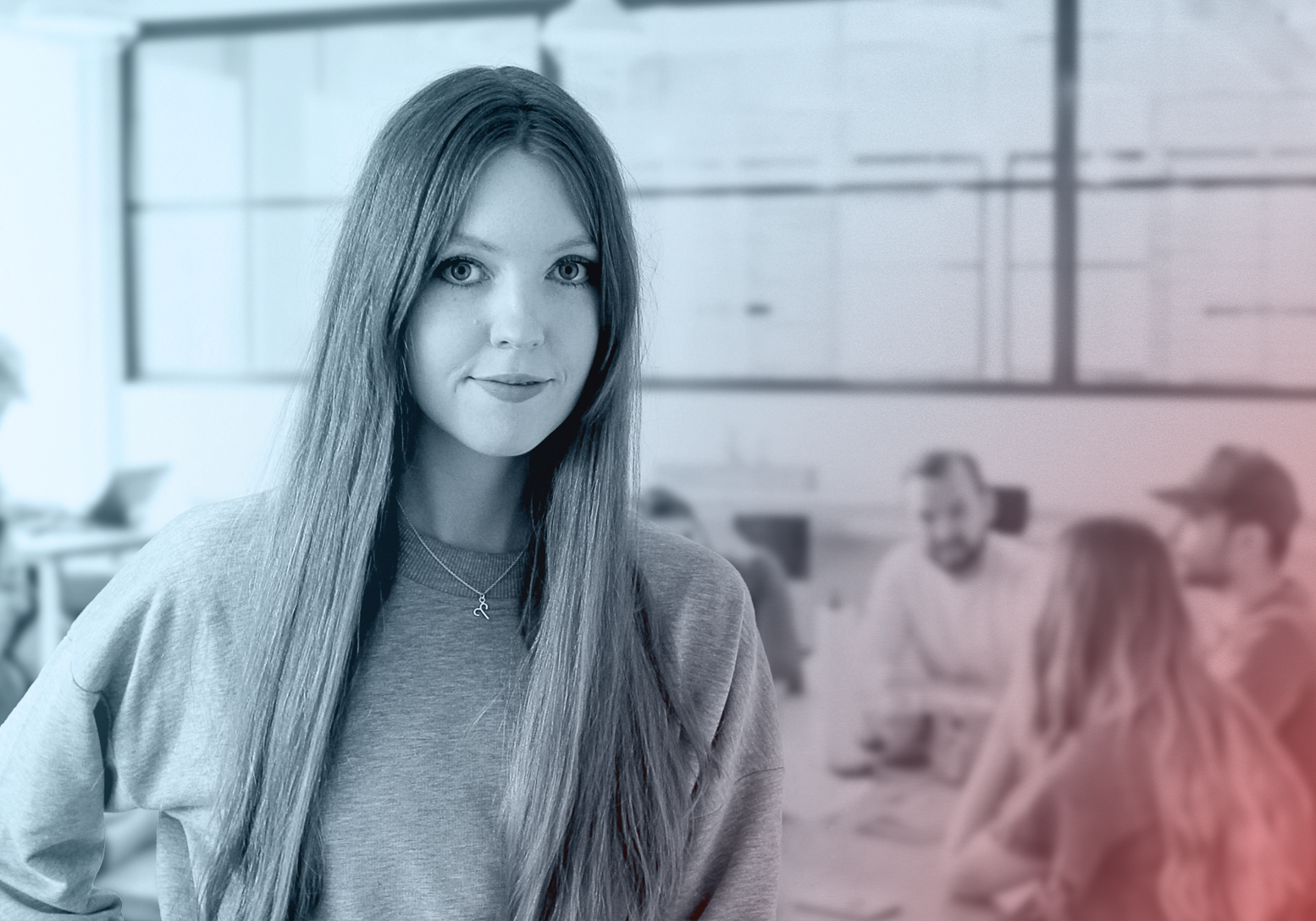 "What I really love is the ability to be creative and to think strategically at the same time. To have top-performing campaigns, a key factor is to think outside the box. When a campaign shows lesser results, you need to be able to reinvent the campaign. I like that."

Head of Marketing Nordics Mimmi Ångström
Can you tell us a little about your background and where you grew up?
I was born in Umeå, but I grew up in Härnösand, a small city on the northeast coast. It's also known for the Swedish high coast and beautiful nature. After high school, I spontaneously decided to move to Amsterdam. The intentions were to meet a friend and to stay only for only a couple of weeks. However, I fell in love with the city and stayed for 8 years.
You announced that you would be moving back to Stockholm after 8 years of living in the Netherlands. Can you describe why you made that decision?
When COVID-19 happened, life changed. Like many, I started to re-evaluate the values of life. After a few months in lockdown, I decided that I wanted to connect with my family and Swedish roots again. Luckily, a new role at Leads.io Stockholm office became available, and that gave me the last positive push to transfer.
What did you learn from the Dutch work culture?
Without a doubt, how straightforward everything is. After all, it's what the Dutch are known for. I realized that it was not just a saying, but it's most certainly true. At first, it was hard to adjust to this type of communication. However, I have learned to like it because once you understand this form of communication, you learn to understand that it's very effective. Funnily enough, many Swedes now also consider me to be a straightforward person, so it may be something that I have picked up on.
What advice would you give to your younger self?
I would like to advise myself to relax. Things and paths are naturally going to find their way. When I was around 18 years old, I believed that the decisions that I needed to make, such as what and where to study, would determine my career path and that it would be an important life decision. As I recently just turned 29, I learned that this doesn't matter so much and that the possibilities are endless when trying new things to find what fits you. Eventually, it all comes together.
What is your hobby, passion, or interest outside work?
I love to write about diverse topics, from short-form texts and poems to long-form novels. I even started my own novel. I tend to write whatever comes to mind, and I enjoy sharing some of my written pieces with my dearest friends and family.
What is your biggest achievement?
I would have to say that my biggest achievement is moving to Amsterdam with only a small backpack, three nights booked at a hotel, and only one home viewing arranged. The idea was quite spontaneous. I didn't even know what Dutch sounded like until I arrived at the airport. I was lucky to have been chosen at the home viewing, and I happily stayed many more years in the Netherlands.
What was your biggest surprise when you joined Social Blue, now Leads.io, in 2018?
I was surprised at how quickly decisions were made at Leads.io. As I was still in the process of joining the team, I had a few other interviews lined up. One hour after my interview, I received a phone call that I got the position. This quick decision-making is still the case at Leads.io today. Whenever someone has a great idea, it doesn't matter if it sounds crazy or strange, we jump on it to test. Because of these constantly changing ideas, there's never a dull moment at Leads.io.
What do you love most about your job?
What I really love is the ability to be creative and to think strategically at the same time. To have top-performing campaigns, a key factor is to think outside the box. When a campaign shows lesser results, you need to be able to reinvent the campaign. I like that. Another great thing is that I've been given the opportunity to bring my 3+ years from the Hoorn office to the Stockholm office. Now I can use my background and culture combined with my experience to fully focus marketing campaigns on the Nordics.
What is the most important thing you have learned while working at Leads.io?
The most important thing that I've learned is how to dive deep into the smallest detail of each campaign. I have learned that even minor changes can make a huge difference. Since we are experts in lead generation and this is a very specialized field of marketing, we need to push ourselves and the campaigns to perform their best. This means, test, test, test, even the smallest changes!
Where do you see yourself in 5 years?
In 5 years, I hope to still be doing what I love. I enjoy creative problem-solving, managing amazing people, and helping to grow the Stockholm office into a multi-disciplinary marketing team fully focused on the Nordic market.
What tip would you give to our readers?
If you're willing to succeed in marketing, then don't be afraid to test new things. Dare to test every idea because even if it seems like the strangest idea, it may just give you the biggest success.