20 May 2022
Six Best Practices on How to Convert Leads to Customers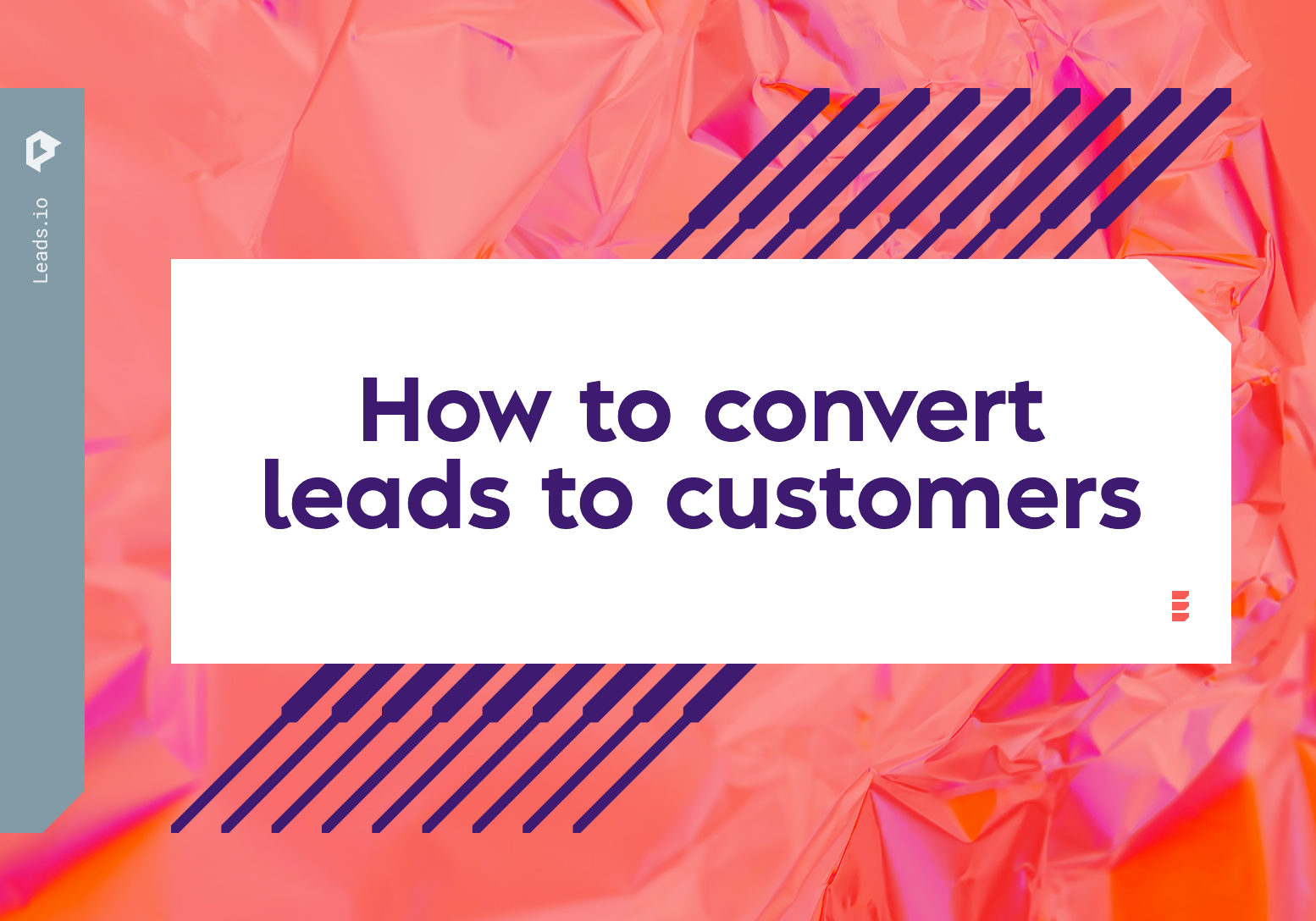 The sales funnel starts the moment someone becomes aware of your brand and ends when they make a purchase and become a customer. Once you've received your quality leads from us, it's time to get converting. If your current strategy has led to your most prized enquires to fall through the cracks, it's time for a back to basics approach.
1. Follow up as fast as possible
Our experiences have shown that quick follow-up times correlate directly with higher conversion rates. This is of course not a surprise since a quick follow-up means that you benefit from a lead who's seen your product/service specifications not too long ago and is still eager about it. One research study indicates that when followed up within 5 minutes, a lead is 9 times more likely to convert. At Leads.io, we always encourage the set-up of an API whenever possible to make sure that we can transfer all leads to our partners in real time, thus enabling a prompt follow-up.
2. Strong collaboration amongst stakeholders
We have seen a more positive response from partners who have an internal call center and we're certain that this contributed to a higher level of control, focus and knowledge about the product or services sold. Of course, we also understand that sometimes this might not be the most strategic move for your business and in that case, a stronger emphasis on collaboration between all stakeholders part of the lead cycle might help. The implementation can be as simple as ensuring that the call center agent refers to the right campaign/lead source during their follow-up call. We've learnt from numerous cases that an error as simple as this can lead to significantly lower conversion rates because of the confusion and doubt it elicits in the prospect's mind.
3. Approach strategically
If you're unable to reach a potential client once, try again during a different time and day. Once you've zeroed in on a preferred time, make sure that you record these time slots in a log indicating when people are most likely to answer. This will allow you to approach future follow-ups more strategically.
4. Analyze and optimize
As with any campaign, it's crucial to continuously analyse the performance of the leads that have been followed up on to obtain the necessary information on important optimisation points. For example, we have learnt that changing the call center caller ID from anonymous to visible boosts conversion rates considerably. Our team at Leads.io can deliver a unique tag ID to each individual lead, which allows us to optimise the campaign by also taking into account the results from the call centers.
5. Aim for a personalized approach
We can't emphasize enough the importance of customizing your follow-up script depending on the type of lead. Leads for different campaigns might sit in drastically opposing sales funnels and recognizing the individual needs of the lead is the key to conversion. Surely you can recall from your own experience when the person on the other side of a phone call either displayed a genuine or robotic, manufactured interest in your needs.
6. Use data sparingly and make it your own
One of the most well-known research studies on the topic of lead follow-up is "The Lead Response Management Study." The study found that Wednesdays and Thursdays are the best days to call while 4-6 PM is said to be the best time to make contact with a lead via telephone. We think the findings in that research can be a handy starting point, but we also recommend taking such findings with a grain of salt. Do your own testing to collect relevant data, find the best formula that works for your prospects, and then tailor your strategy accordingly.
Bottom Line
To grow your customer base, you have to be organized, a far cry from the idea that some people are naturally gifted at selling. Once you amalgamate the aforementioned tips into your lead conversion strategy, you'll plan for success instead of relying on a fluke.