07 February 2022
How to Effectively Generate Leads Through Native Advertising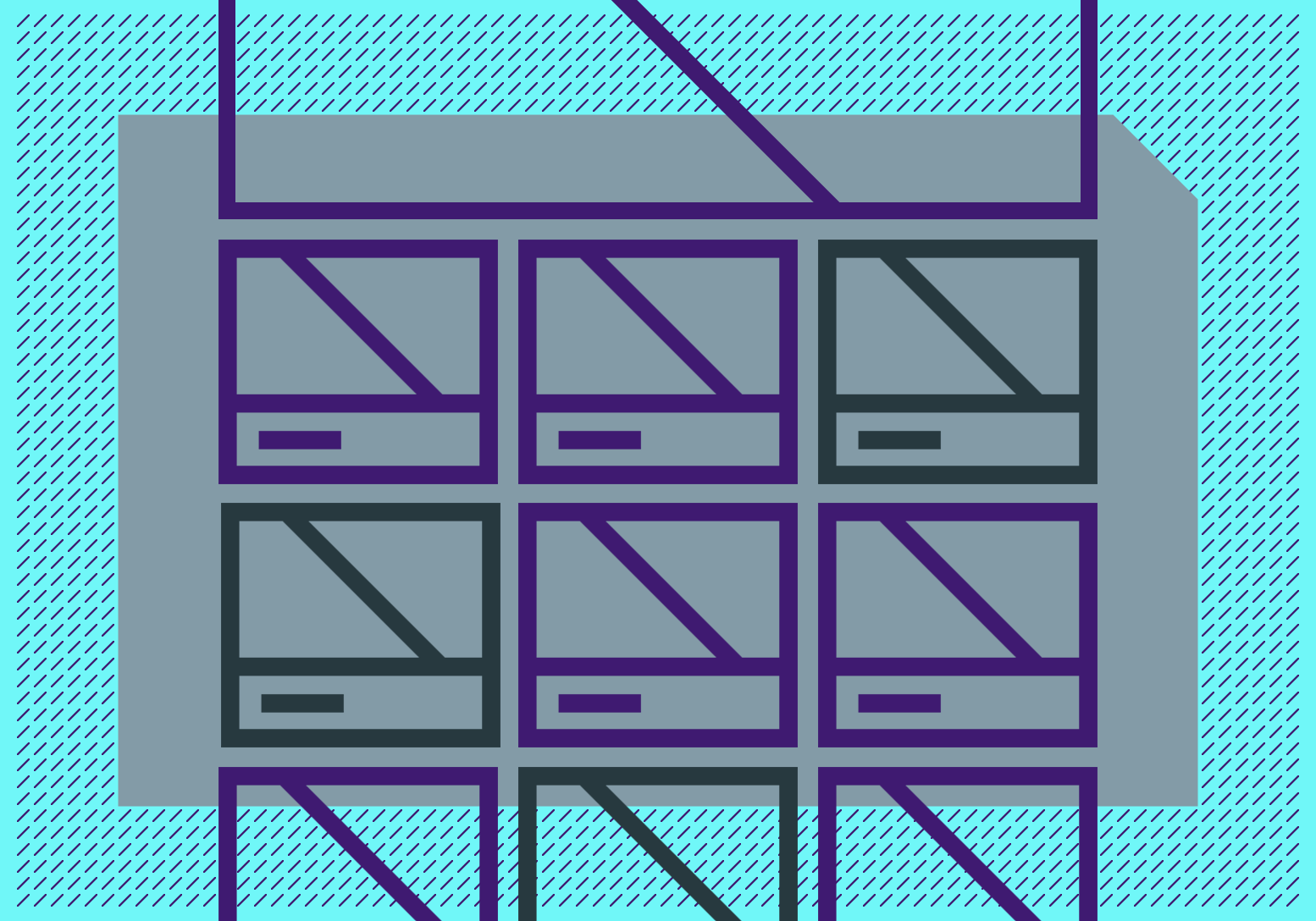 Native advertising has gripped the ad world by storm and has proven to be a very effective method for lead generation. Native advertising enables you to reach a wider audience and enhance trust and brand loyalty. Native ads registered an 18% lift in purchase intent as compared to banner ads and average a CTR (0.2%) that's higher than display ads (0.05%).
HOW TO EFFECTIVELY GENERATE LEADS THROUGH NATIVE ADVERTISING
What is native advertising?
Native creates advertising experiences for users with latent needs without being intrusive. Native ads match the look, feel, and function of the media format in which they appear (for instance, an article for an online publication).
What sets native apart from other forms of advertising is that it uses rich, quality content that provides readers with valuable information they want to know about. The ads aren't necessarily limited to just the baseline of what you want to tell your audience and there's scope to offer additional informative content. Providing information that is useful to the customer while purposefully introducing your product or service specifications subtly is the key to good native advertising.
"At its best native advertising is branded content that adds value and a really positive experience for readers".

Anna Watkins The Guardian Labs
In other words, good native ads provide information about a product or service instead of diving straight into the branding. To reiterate, providing valuable information will address a reader's latent needs and provide a solution to a problem that the customer didn't even realize they had in the first place.
Always carefully consider where it is that you place your native ads to guarantee success. The example shows an in-feed unit on Entrepreneur.com with a native ad from PayPal. In-feed units differ from site to site since they're tailor-made to fit into each site's unique user experience.
Why do native ads work?
The secret to successful native advertising is that it is nondisruptive. Native ads seamlessly blend into the editorial content of a website. Since the average American adult spends over 12 hours a day consuming media – media into which native ads blend seamlessly – users are very likely to stumble into native ads. According to HubShout, 85% of users don't mind native ads because – in addition to being informative – they don't interrupt the browsing experience.
Native advertising is an effective marketing approach to overcome banner blindness and ad blocking. In an ad-saturated world, where at least 45% of the global population find display ads irritating and have consequently installed an ad blocker on their PCs and smartphones according to Reuters, native advertising has carved out a comfortable niche for itself since it can easily bypass ad blockers.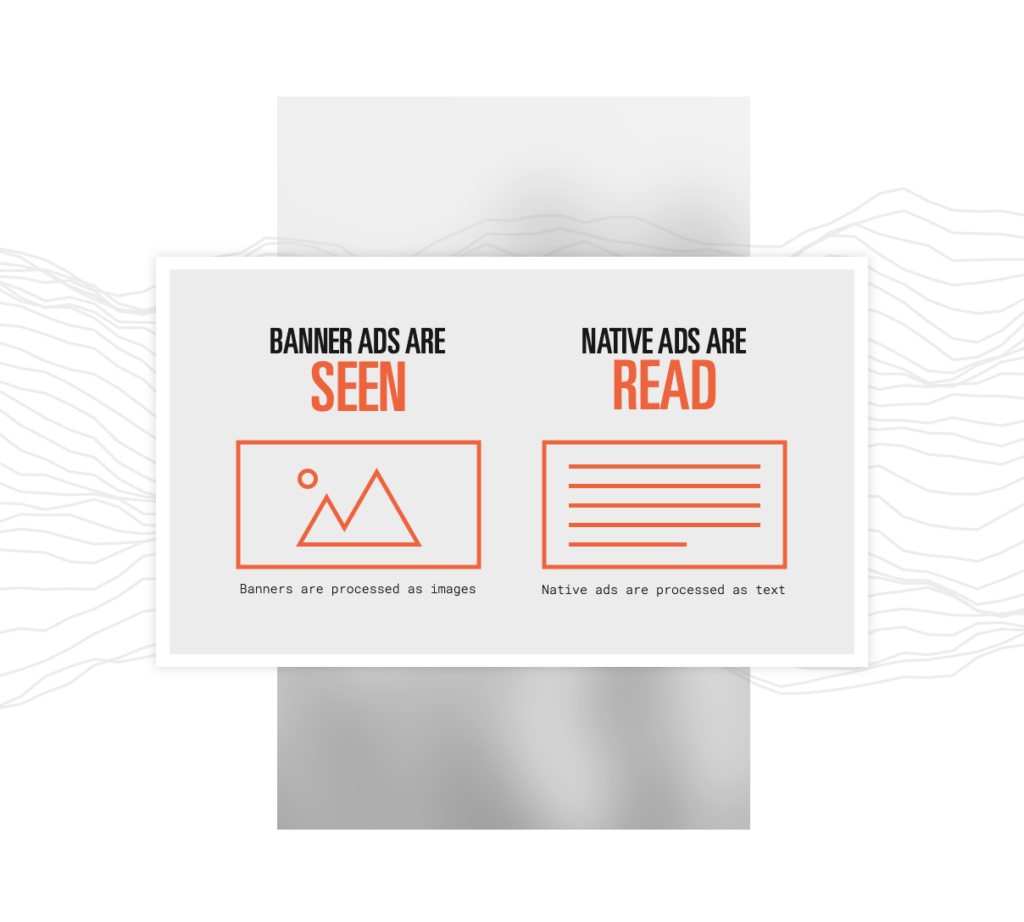 IPG media labs surveyed 4,770 consumers and used eye-tracking technology to understand their responses to native and banner ads. 32% of respondents said the native ad "is an ad I would share with a friend or family member" while only 19% of consumers would do the same for banner ads. Consumers looked at native ads 52% more frequently than banner ads and native ads registered an 18% higher lift in purchase intent responses than traditional banner ads.
Advantages of native advertising
Native ads educate and influence consumers with latent needs.
Native helps fight ad fatigue – a phenomenon that occurs when an audience gets bored of seeing ads – by offering up rich and valuable content.
Native ads don't interrupt the consumer's browsing experience and they can easily bypass ad blockers.
Native ads bolster purchase intent because of the additional informative content they offer up. Since people read, absorb, and trust native ads, they improve overall lead quality.
By placing advertorials in mainstream publications, marketers are able to reach a wider audience through native advertising they wouldn't ordinarily reach.
If the aim is to increase brand loyalty, drive traffic to your website, and generate leads, native advertising is a worthwhile consideration.
Bottom Line
Native advertising has many advantages. Leads.io offers native as a channel to deliver your unique message. Get in touch for more information on how native advertising can benefit your lead generation strategies.