16 April 2022
How to Easily Generate Leads and Grow Your Business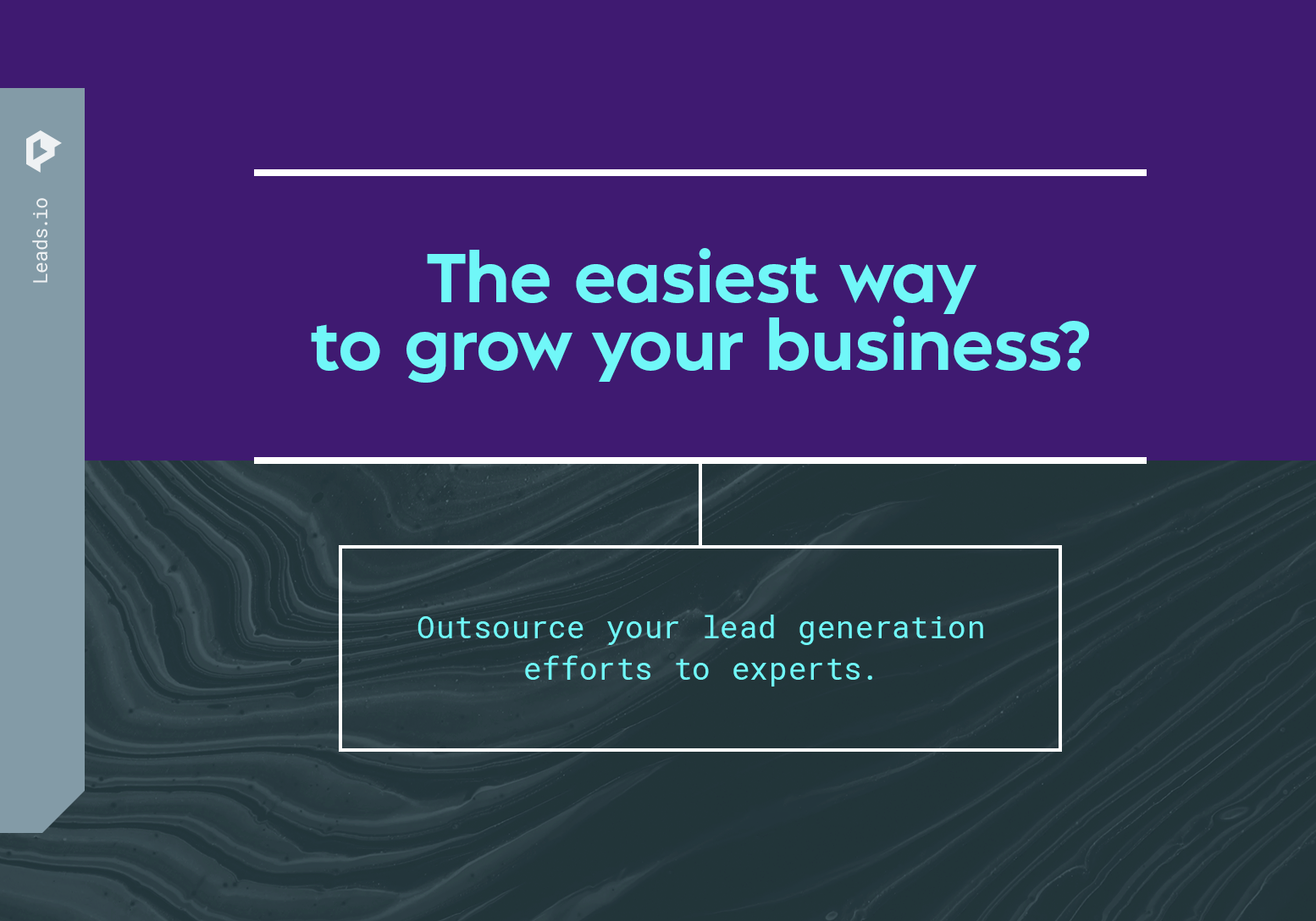 Given how vital acquiring new prospects is to the lifeblood of a company, it's surprising how many companies still struggle with this feat. Stick with us and we'll break down lead generation to you, and explain why it's a smart move to outsource your customer acquisition to an agency that's based on the pay-per-lead model.
Back to basics: What's lead generation anyway?
The marketing process of stimulating, capturing, and maintaining a prospect's interest in a product or service through effective relationship-building that turns them into a potential buyer.
Lead generation starts at the top of the customer journey funnel. Leads that show an interest in your products or services are warm, whereas leads that have no prior knowledge of your business are cold. Lead acquisition happens in the middle stages and is focused on getting more information from the prospect. Lead conversion – the final goal and end-stage – happens when your lead hopefully trickles down the funnel, as they've now converted from potential leads into customers.
As a lead generation agency, we not only arouse awareness and interest around your business, but we also filter out prospects and deliver the best-quality leads to you. We send the leads to you or your call centre in real-time so that you can follow up and convert prospects into customers.
Why outsource your lead generation efforts?
Don't delude yourself about what you're equipped to handle: According to Deloitte, over 22% of companies have trouble serving their customers. Many businesses face the "I'd rather do it myself than trust someone else to do it" dilemma, which is understandable but also potentially self-sabotaging. Firstly, get realistic about your current capacity. An organization cannot spend just 10 hours a week on lead generation and expect success. It requires a synthesis of experience, knowledge, and skill across disciplines to create an effective process.
Secondly, you could of course train and invest in an in-house team dedicated solely to this purpose…but mind you, they may know your product too well. This way of thinking can hurt your business over time since your reps may assume your customers know just as much as you do about what you're selling. During uncertain times, when things are changing rapidly around business, outsourcing to a team of marketers who are ready to jump in and get to work, is a good solution to have a pivot-ready strategy. Outsourcing is the easiest way to focus on your core business and scale. It will also bring in new capabilities and fresh thinking.
– Budgetary concerns strapping you down? If it's budgetary concerns that have strapped you down to an in-house team, you may want to consider that effective training can take years and that there is still the cost of overhead to account for. Companies often turn to agencies and outsource their lead generation to get a bang for their buck because the benefits of outsourcing to experts greatly outweigh the costs of training and hiring team members internally.
Why outsource lead generation efforts to Social Blue?
By outsourcing your lead generation, you'll benefit from some of the best tools of the trade. Social Blue streamlines the efforts of strategists, content writers, marketers, designers, and web developers while ensuring that your message complies with all the latest data privacy regulations and other legalities. At Social Blue, we're proud of the in-house technology that we've developed over time. It has allowed us to serve our clients with a steady flow of high-quality leads and additional services at no extra costs.
We work on a pay-per-lead basis that covers the ad spend – ads, landing pages, videos, photos, whatever your campaign needs. We find your target audience through social media and native and display platforms, and we buy all the media. You only pay for the final – no monthly fees, no lengthy contract.
Bottom line
Outsourcing lead generation is the easiest way to stay focused on your core business and start scaling. It brings new capabilities, fresh thinking, and it lets you benefit from the best tools of the trade to continuously test, analyse and optimize in order to improve your return on investment.
Do you want to know how you can grow your business exponentially with the help of a result-oriented, tech-driven pay-per-lead model that covers the whole ad spend from start to finish – a model bolstered by free branding and engagement without the risk of monthly fees or a lengthy contract? Get in touch with our experts today!