17 May 2022
How Emoji Marketing Can Bolster Your Conversion Rates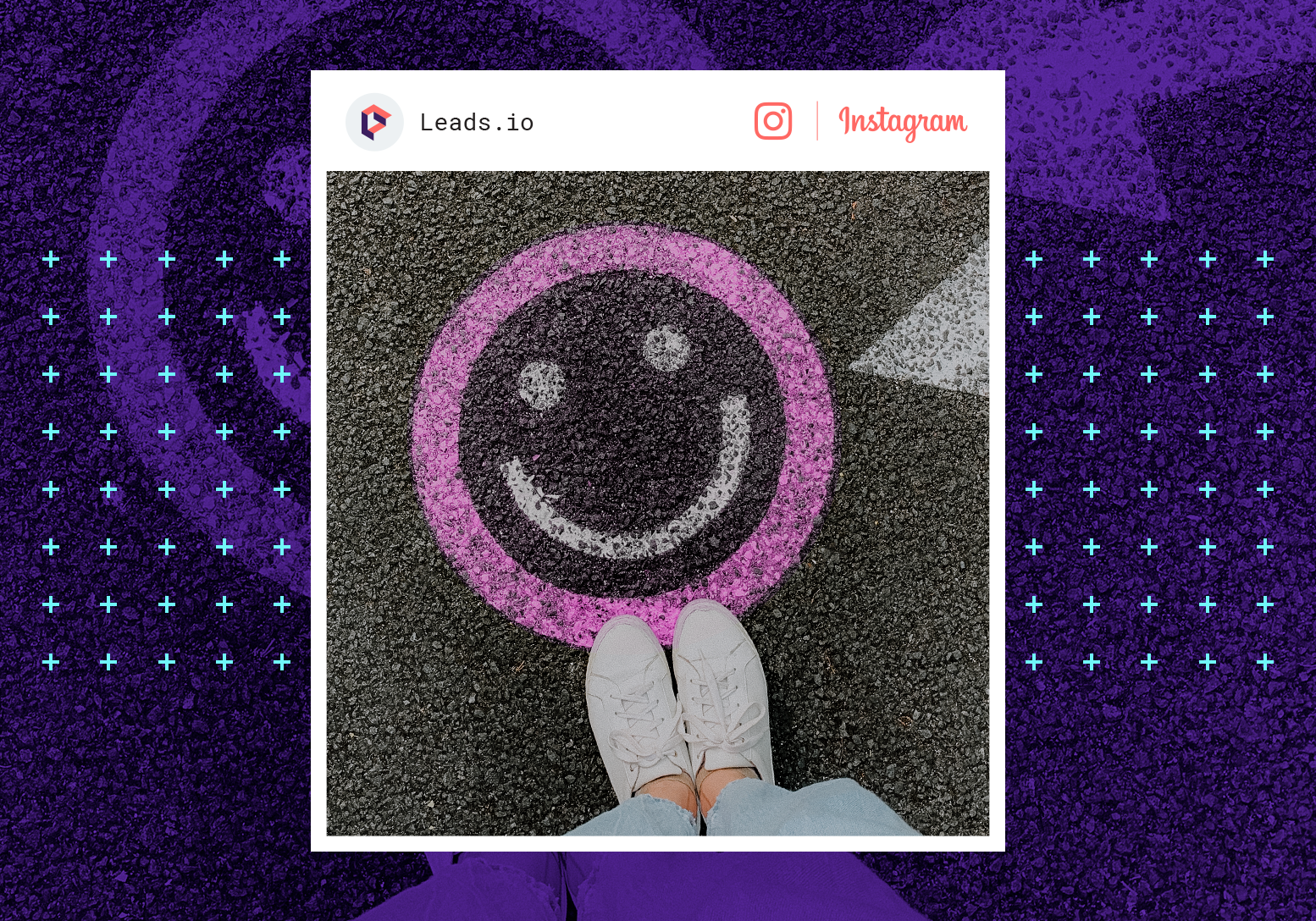 Emojis have revolutionised how we communicate with each other. More than just text messaging staples, emojis have evolved into a cultural phenomenon.
The case for emojis
92% of the world's online population is estimated to use emojis, so it's no surprise that marketers everywhere have embraced this rapidly growing visual language that transcends borders and tongues. Let's take a look at why emojis have become integral to good lead generation. Read on. ⬇️
"Nearly 70 percent of meaning derived from spoken language comes from nonverbal cues like body language and facial expression. The stratospheric rise of emoji, in text messaging, on Facebook, and elsewhere is essential, is fulfilling the function of nonverbal cues in spoken communication"
Vyvyan EvansProfessor of linguistics at Bangor University
"Face with tears of joy" – better known as 😂 – was in fact, Oxford's word of the year in 2015. "Emojis are no longer the texting preserve of teens – instead they have been embraced as a nuanced form of expression, and one which can cross language barriers," they said.
The academic stalwarts have spoken, but if you're still on the fence about incorporating this new-fangled marketing lexicon into your brand strategy, take a look at the tweet below.
Emojis aren't "lowbrow"
Emojis won't diminish your message – if that's your fear – however, upscale your brand. This is what Goldman Sachs is really trying to say through a string of well-placed icons – Millennials are being forced back into their parents' homes because of high student debts and a weak economy. They'll eventually wear a suit and tie, and settle down, but there's a time lag as compared to other generations. Sounds a lot more pedantic this way doesn't it?
Far from infantilizing communication, emojis offer up rich details which would otherwise be impossible to articulate in a 280-character tweet or a 150-character Instagram bio. Even presidential candidates have resorted to emojis in the past. You might not want to admit it but emojis are 💯.
Emojis can make us as happy as talking face to face
According to a study in the journal Behavior and Information Technology, "the use of emoji faces in computer-mediated communication produces neural responses that are similar to those that are observed in face-to-face communication". Seeing a happy face affects us on an emotional level, and it doesn't seem to matter much whether that face is on a person or a screen.
Studies suggest that people remember 20% of what they read and 80% of what they see. So, it's no surprise that according to Zazzle media, Facebook posts with emojis have a 57% higher like rate, a 33% higher comment rate, and a 33% higher share rate. Emojis help humanize your brand, in a world where the overwhelming majority of millennials prioritize brand authenticity and prefer "real and organic" over "perfect and packaged".Emojis can ramp up your sales value
Dominoes successfully turned the pizza emoji into a money-minting asset. In a feat of techno-wizardry, people can now essentially tweet a pizza emoji or use the hashtag #EasyOrder once you head to the company's website and choose your default pizza preference.
The increasingly universal language of emojis today also allows you to place your cocktail order!
Emojis can help your brand leverage soft power
In 2014, Taco Bell filed a petition asking the Unicode Consortium to introduce a taco emoji. The change.org petition that read, "America wants a taco emoji," was met with success. While a Taco Bell-specific emoji would've triggered brand recall, this campaign went a step further and introduced a more viable emoji that bolsters industry recall – a powerful move.
Don't throw caution to the wind!
Of course, it's important to remember that over the years, these icons have been imbued with alternative meanings. You might want to be careful about using emojis before jeopardising your brand image!
You might also want to stave off emoji overuse – Marketer Neil Patel says, "Overloading 10 emoticons in a single update is an overkill". And when using emojis on LinkedIn, you might want to be more conservative in your choices.
Bottom Line
Emojis are a great tool to humanize your brand, create an organic feel, and generate visceral responses in your audience as long as you align the icons you use with your message and brand voice.
With a dash of originality, audaciousness, and a carefully planned brand message – you'll strike a chord with your audience, tapping into a rich vein in the inventive history of English prose.
It's evident that the non-textual and creative components of an ad are just as important as appealing copy to bolster a campaign. Get in touch and we'll tell you more!