16 August 2022
6 Tips to Improve Your Sales Through Lead Generation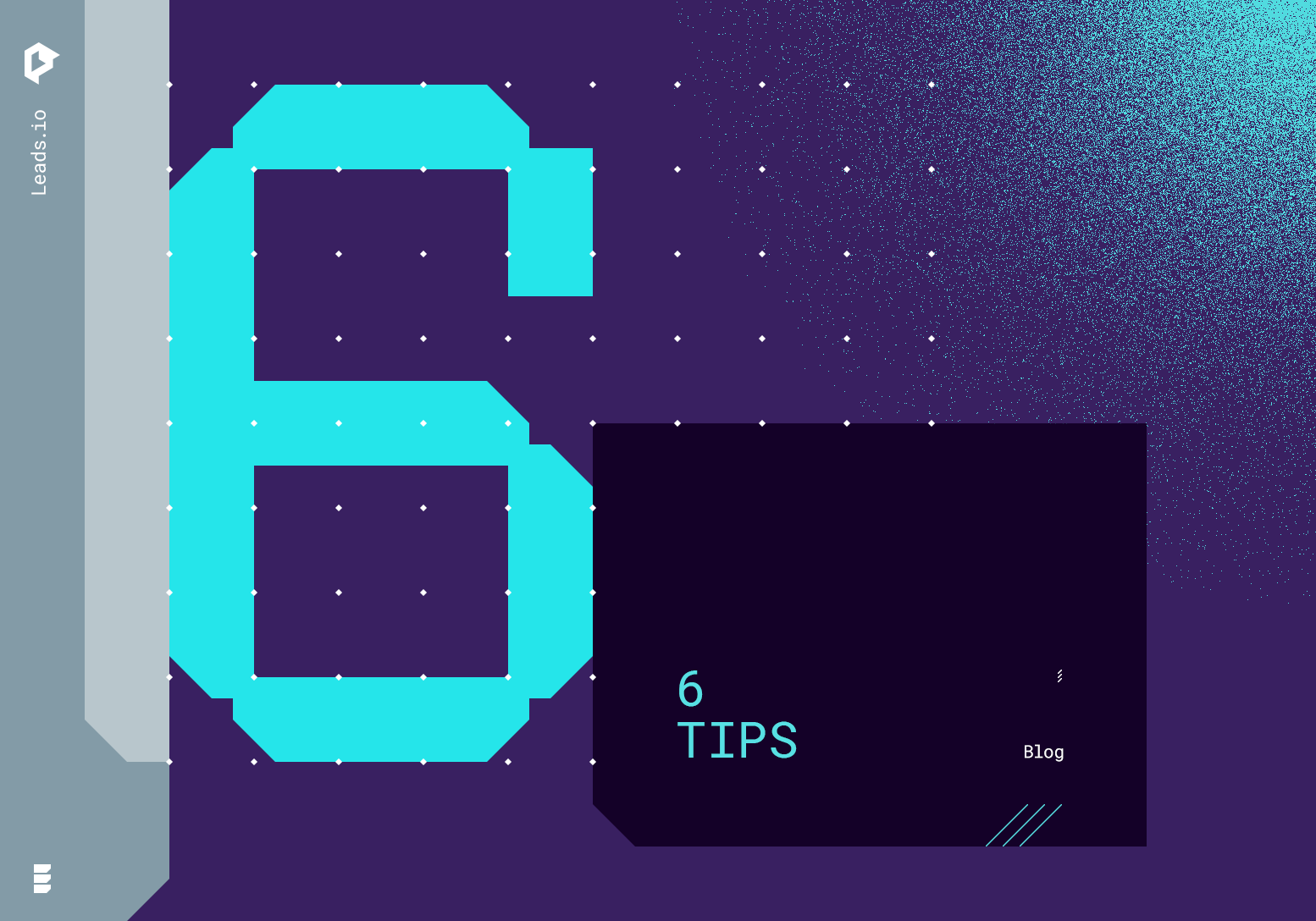 Leads are essential to growing your business, no matter what kind of company you run. A sustainable lead generation strategy can help your company produce the leads you need to improve sales and make your business thrive.
But not all leads are created equal. A high volume of leads at the expense of quality is standard for many businesses. These companies use lead generation strategies that may yield an audience, but not a high-quality lead, much less a customer with genuine buyer intent.
Lead generation tips from our experts
To effectively reach, attract, and convert the audience that will turn into customers, it is vital to have a sustainable lead generation strategy in place.
So how does a business generate high-quality leads in the era of 15-second videos and 8-second screen scrolling?
The answer is a well-thought-out lead generation strategy. Here are some tips to help you get started and improve your sales through lead generation.
TIP 1 – Identify your Target Audience and Find Where They Spend Their Time
As a business owner, it can be tempting to think that marketing to everyone is the best way for your company to grow. However, this can be an ineffective and costly approach. By targeting one specific group of people who are already looking for the solution your product or service offers, it's easier to create campaigns that resonate with them. To identify your target market, you can look at existing customer data, social media, website analytics, and sales records to determine who has bought from you in the past.
Once you have identified your ideal customer, you must determine in what channel your audience spends most of their time to determine where your marketing campaigns will live. META, formerly known as Facebook, is typically the easiest and quickest way to determine if a strategy is viable for lead generation due to the easy access to your audience.
With this information, you can create audience-specific campaigns in the proper channels. For example, a campaign targeting the 50+ demographic on an advertorial or search engine result will use different language, visuals, and creatives than a campaign geared toward a group of 20- or 30-year-olds on Instagram.
TIP 2 – Create High-Converting Landing Pages and Paid Media
Organic content is excellent for building trust and growing your audience, but this type of content may not help you to generate leads. Landing pages, ad copy, and visuals intended for lead generation are highly intentional and, therefore, require a different approach from the one you use to create organic content.
The first piece of sales content your audience will see is your ads. Ad content is the doorway to your landing page. High-converting ads must have eye-catching visuals seamlessly blending with the platform, triggers that create interest and urgency, and an enticing call to action that urges them to visit your landing page to learn more about the offer.
Your landing page should have the same look and feel as your ad. This symbiosis will help you build trust with the visitor. When creating high-converting landing pages for lead generation, you must also consider loading times, mobile-friendly content, eye-catching visuals, strong triggers, urgency in the text, enticing promotions, and compelling call-to-action. All these elements guide the visitor through your sales funnel, and aligning these elements with your sales goals will guarantee results.
TIP 3 – Use Testing, Analytics, and Data to Improve Your Campaigns and Results
A lead generation strategy is an ever-lasting effort. What worked yesterday might not work today, and it is crucial to stay on top of how your campaigns are performing at all times.
The first step is to analyze the effectiveness of your marketing campaigns by tracking each campaign's performance. Once you have analyzed your marketing campaigns, it's time to improve them based on what you learned during the analysis phase. At Leads.io, we run various ads, creatives, and A/B tests on landing pages to optimize our campaigns based on the best performaning ads and landing pages.
Creating high-converting ads and landing pages that turn audience members into leads and then into paying customers is vital to growing your business. The key to creating successful campaigns is to examine what works and what doesn't by thoroughly testing and analyzing minor differences in headlines, copy, CTAs, and visuals to improve your conversion.
TIP 4 – Discover What Type of Leads are the Right Ones for your Business
Leads are potential customers who have shown an interest in your product or service. There are four types of leads: shared, exclusive, branded, and non-branded.
Shared leads come from a marketplace, where the potential customer expects to be contacted by several companies before making a final purchase decision.
Exclusive leads are those generated exclusively for your business branded with your name and look and feel. Leads can also be non-branded, meaning potential customers are interested in a particular product or service but are not attached to one specific business or brand.
The kind of lead you choose will depend on your goals and lead gen strategy. Get in touch with our lead generation experts to determine the type of leads suitable for your business.
TIP 5 – Follow up with Leads ASAP!
Customers expect a fast response to their questions and an even faster solution to their problems. If a person has taken the time to leave their information, it is vital to have a follow-up strategy in place for your sales team.
Will your sales team contact a lead immediately after receiving the contact information? In 30 minutes? A day? Your customers have real problems they want to solve fast and therefore want to hear from you immediately. Leaving a customer waiting might result in them moving on to your competitor.
How will sales approach this lead? Does your team have all the information they need? Are they aware of the lead generation strategy in place?
The best way to plan this out is to simply put yourself in your customer's shoes and go through the process. Think about how you would like to be approached by a sales team member, then develop a follow-up strategy for them based on what you think would work best for you as a customer.
TIP 6 – Let the Experts Work for You by Outsourcing your Lead Generation Efforts
A high-performing lead generation strategy takes time and money to develop but yields a significant return on investment (ROI). However, it is a complex, multifaceted process.
It's smart to outsource lead generation efforts to an agency or partner with expertise, especially for businesses with limited time and resources.
Companies looking to generate more leads can focus on their core competencies while partnering with someone with technology and resources to drive sustainable results.
Bottom Line
These tips for improving your lead generation process are just the tip of the iceberg when developing a lead generation strategy to generate sales and propel your business to grow. The key is to provide customers with a timely solution to their problems and have a clear call to action that guides them through the process.
If you have any questions about generating leads, please contact us today to learn more about how we can help. Let us help you skyrocket your efforts and find your customers!